Opening a salon of your own requires you to be in charge of the décor. Here are 25 creative nail salon design and decorating ideas for your inspiration.
It's up to you to create a space where your customers will feel comfortable. But, it's equally important to make sure that your workspace is a perfect fit for you personally. Once you have a design that you love, you'll look forward to coming to work.
There are many different designs you can choose from. Choosing the right colors, furniture, and decorative items can be fun as well as useful.
However, there may be budget constraints to take into account. After you buy the equipment you need and take care of advertising, you might have to cut corners on the décor. Here are some elegant and affordable design ideas that can help you get started.
Some nail salons go for restraint, while others are more cheerful. Some salon owners like to stick to a specific color scheme, while others prefer to mix things up.
You should follow your taste when you decide on a theme. It's also a good idea to make sure the theme matches your logo and the style of your advertising.
At the same time, keep your customers in mind. Will they feel welcome when they step through the door? Is your theme fun or a little overwhelming?
Your salon needs to be an excellent place to relax. Additionally, it needs to look tidy and hygienic. Since you want your customers to feel at home, you should make sure your theme isn't offensive. For example, it's best to avoid cultural symbols or any religious item.
But what are some great themes that you can go for?
Classy and Restrained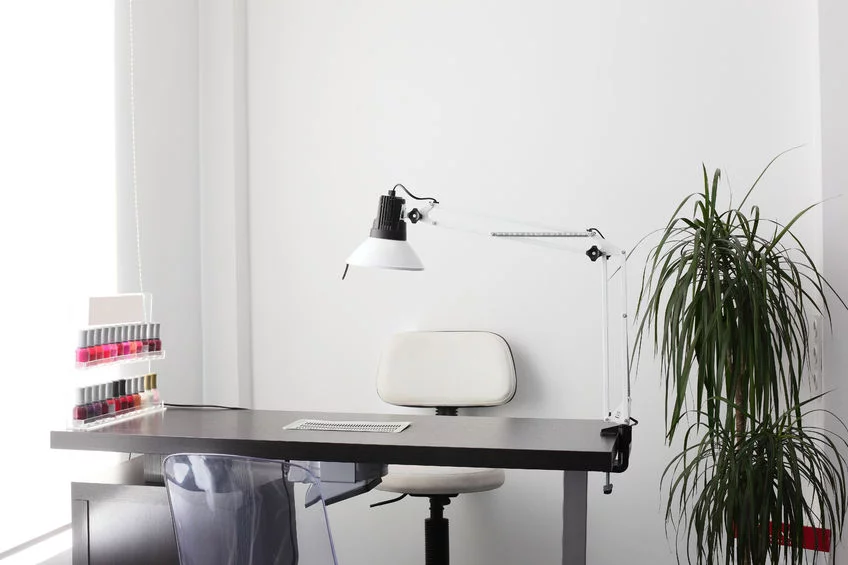 If you want your salon to look modern, it's a good idea to go for a minimalist design. Go for white and metal furniture. Choose marble and ceramic for your floor and your equipment. Make sure the salon is very well-lit.
This style is a good choice if you're aiming for a well-off clientele. However, you may have to spend quite a lot to achieve the right look.
Cheerfully Feminine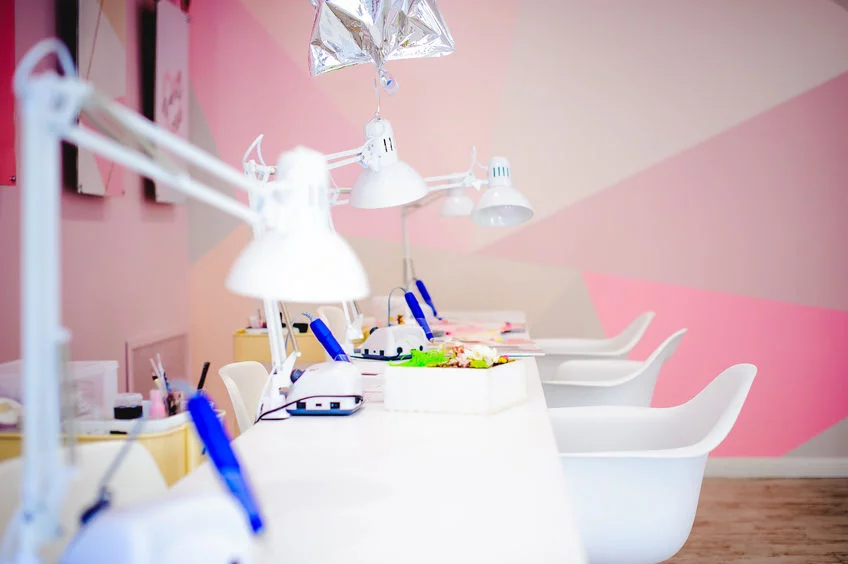 If you like floral designs, you can combine them with drapes and some simple, rustic furniture items. On the other hand, you can also go for an opulent look with large mirrors and interesting overhead lights. You can choose pastels or jewel tones, make sure that your design choices don't clash.
Simple and All-Natural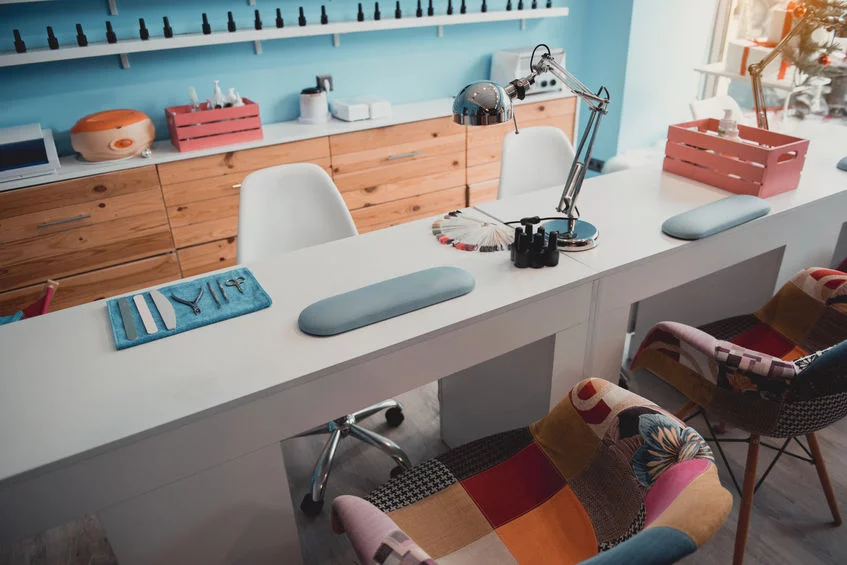 If you have a hardwood floor, it can be a good idea to complete it with matching furniture. Bamboo items can be a great choice for a nail salon. Combine white with browns and beiges.
If this is the vibe you want, a fountain can be a fitting and memorable design choice. However, keep in mind that some clients may find the sounds distracting.