Retro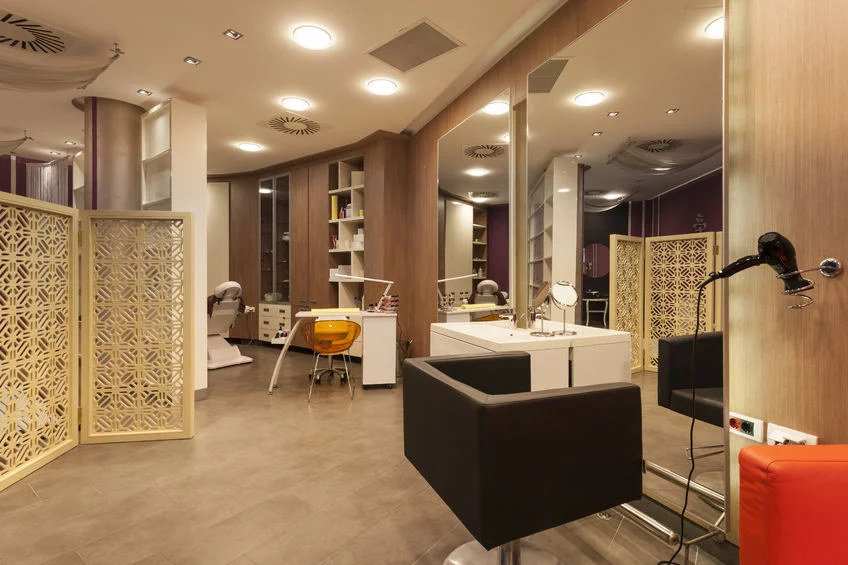 Bold primary colors are a great pick for a retro salon. You can stick to a particular decade or mix things up a little.
But if you decide to go for a retro look, there is some chance that your salon might look dated. To avoid this, you should make it clear that the retro décor is intentional.
Once again, posters are an excellent choice, as they can make it clear what style you're aiming for. You can even purchase a disco ball or authentic paraphernalia from your chosen era.
Futuristic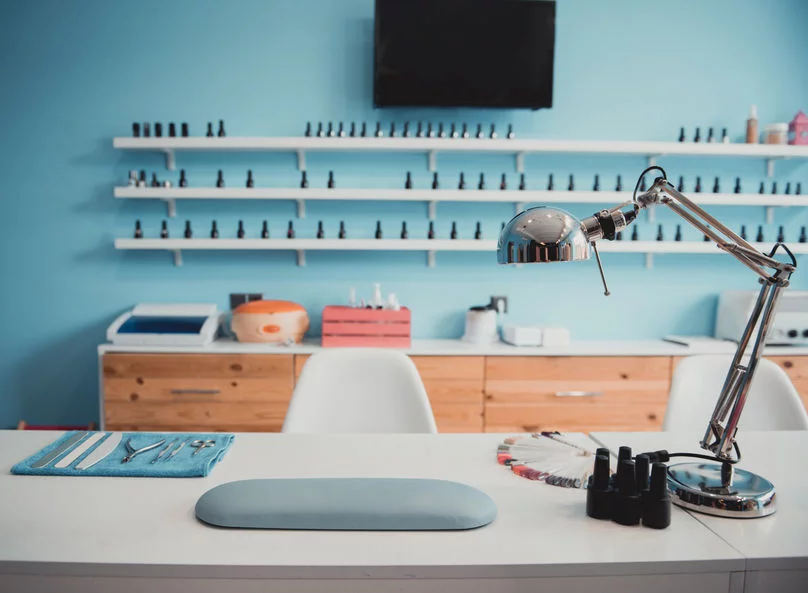 This is another style that features decorative metal items. You can combine it with a retro style, or you can stick to modern, minimalist furniture and galaxy prints.
Punk Rock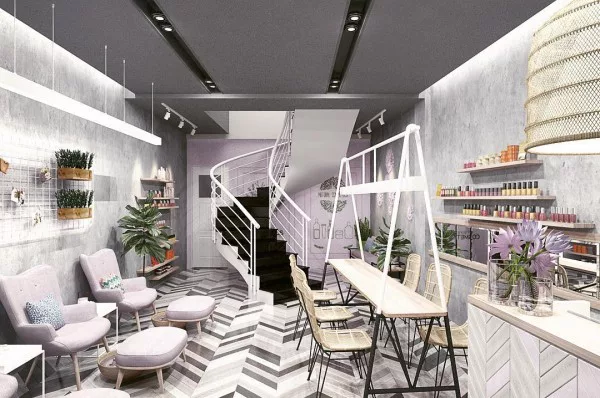 Giving your salon a punk rock vibe is an excellent option if you expect a younger customer base. Bold colors and neon decorations can be an excellent option. You can also use your favorite posters or band merch to spice up the place.
But if you decide to go for this look, you still have to make sure there's good lighting. Salons that feel too dark are challenging to work in. They're also unlikely to attract repeat customers.
A Display Wall of Nail Polish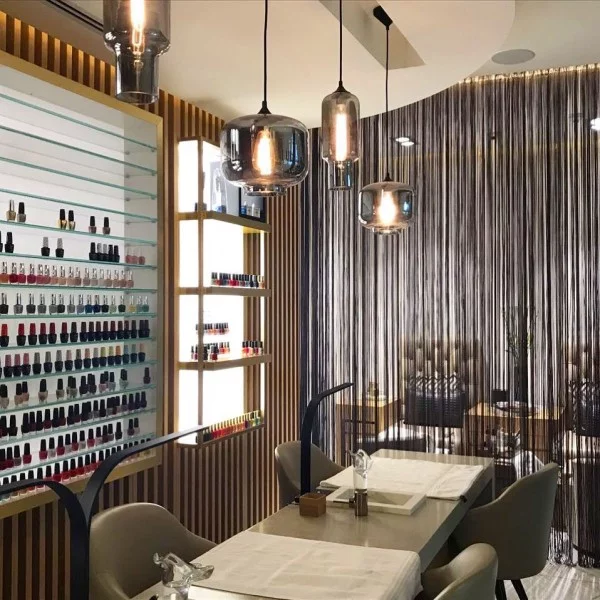 Show off what you have. A display wall of nail polish has a distinct, colorful decor accent that you can use. Talk about decorating with what you already own!